G-Mail #7
Hey everybody! I'm 7 months old! That's one whole month past being halfway to a year. Yowza! Makes my brain hurt just thinking about it. This past month has been a month of milestones. In the past 31 days I have started:
1. Sitting on my own
2. Wearning my hair in a pigtail
3. Eating carrots, sweet potatoes, pears, bananas, apples, and squash
4. Pooping all sorts of weird colors and textures (see #3)
5. Sleeping a three hour stretch all by my lonesome in the cosleeper
6. Reading and writing
Hee hee. I'm just kdding about #6. Just wanted to see if you all were paying attention!
I also celebrated my first Christmas and New Years and they were lots of fun! On Christmas Eve mommy took me and big brother to Aunt Heather's house for the day and I got to play with Ally and Maddie. They are some cool chics! I love playing with them. That night, we went to dinner at Aunt Suz's and we partied down with all our neighbors. I fell asleep on the couch after lighting the advent candles. On Christmas day, I got lots of cool gifts from all my family and I love playing with my leap frog piano! I have to admit that while it was lots of fun getting those cool gifts, the best part was ripping off the gift wrap and trying to eat the paper!!
Me and Ally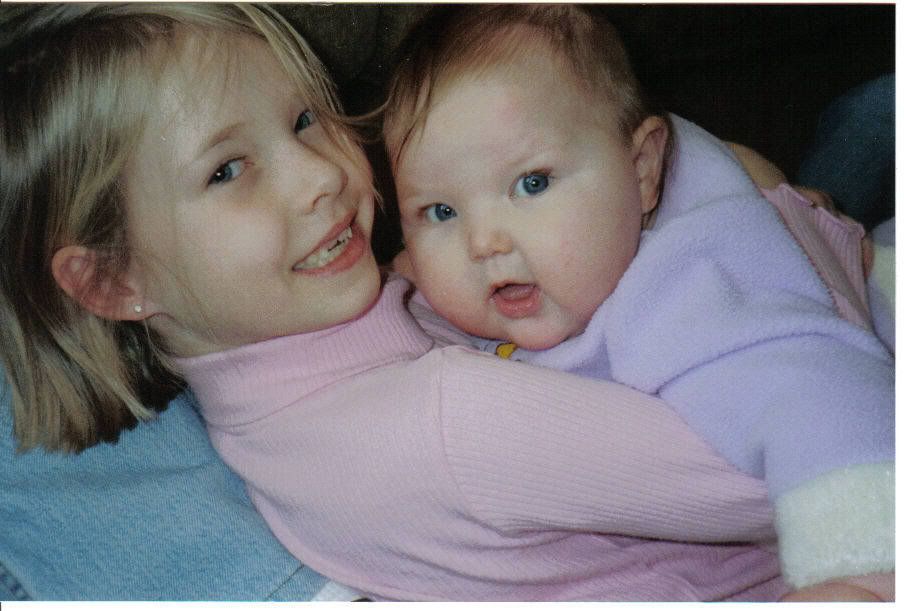 New Years Eve was pretty boring. I think we all fell asleep before midnight. That was probably my fault since I haven't slept longer than 5 hours straight since I have been born. On New Years day we went to visit mommy's friend in Brevard and we ate pizza and played at a park. That George sure was one cutie! I'm like mommy. I like older men!!
New Years Day in Brevard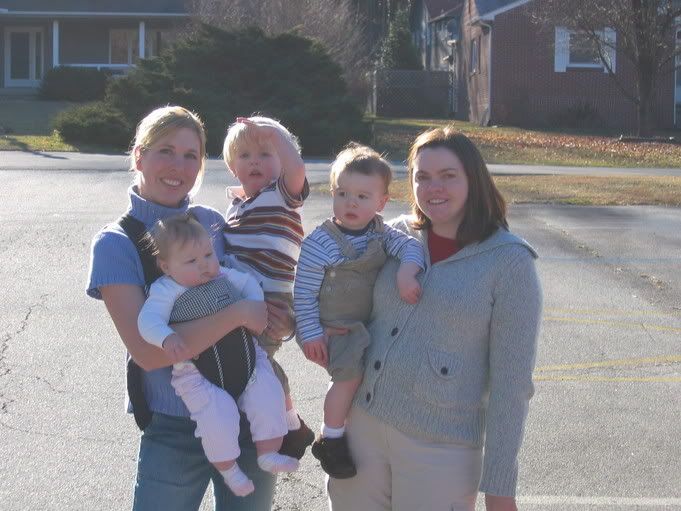 After New Years, mommy was happy because West Virginia University won the Sugar Bowl! Let's Go Mountaineers!!!!!!!!!!!!!!! Now, what bowl game was Daddy's team in? Hmmmmm. I'm only 7 months old and even I know Texas A&M was too sucky to be in a bowl game.
Sitting up has been really cool. I can play with my toys better and big brother loves to run and tackle me and knock me over. Big brother also like to say "under" and cover me up with a bunch of blankets. I'll show him one day. Heck, at my 6 month appointment I was 21 pounds! I am so going to be bigger than him and I'll be the one calling the shots! Even though he is rough with me, he makes me laugh and laugh and laugh.
Mommy and daddy are doing great. Mommy still nurses me sixteen million times a day and pumps at work. She would really like to sleep more but she is hanging in there. What a champ! Daddy is still bowling on Monday nights and doing awesome! Today is his birthday!!! I have the best daddy in the whole world. I am definitely his princess even though he says he is expecting me to say "mom! I want the cheesy poofs" any minute. Do you think that is a fat joke? I hope everything is good with all of you. I can't wait until March when we visit West by God stand up and be counted Virginia.
Love you all!
Grace E.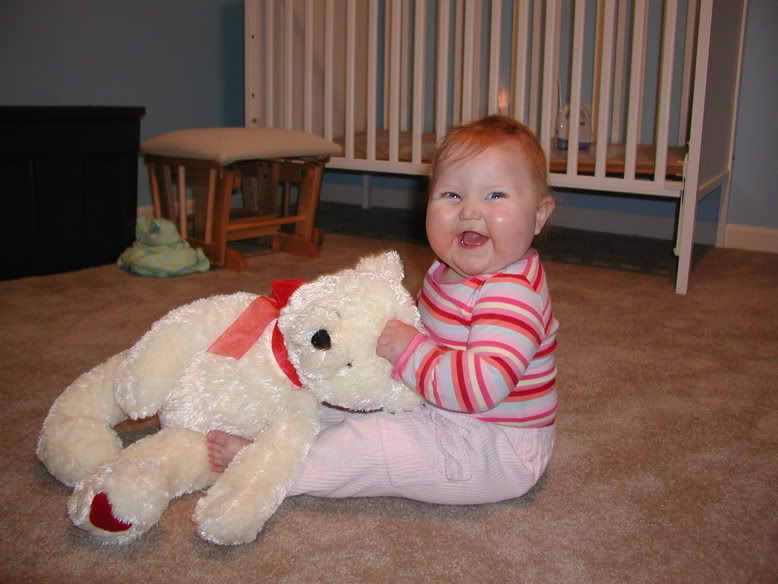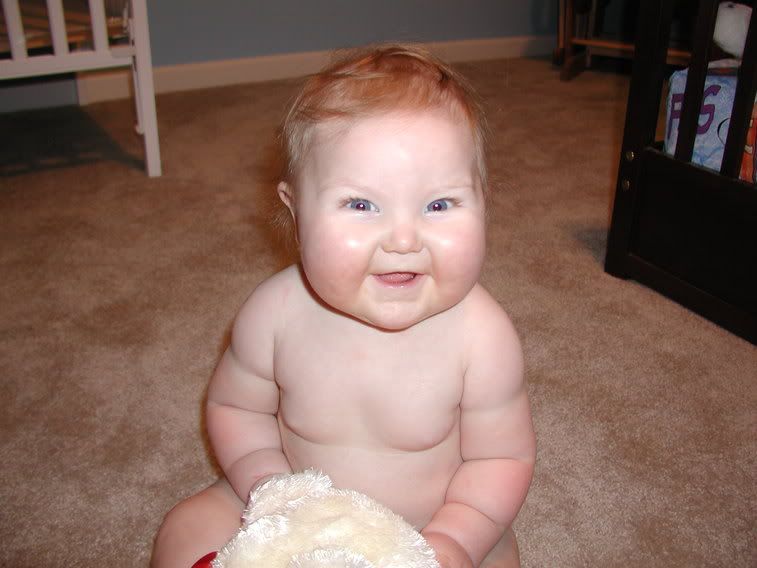 Links to this post