Solitude, sweet solitude
Apparently Gavin isn't the only person enjoying preschool.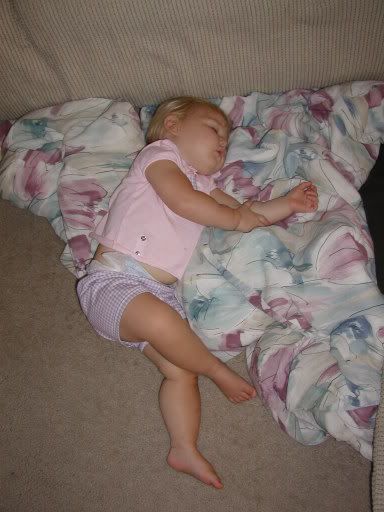 Grace took advantage of her three, blissful Gavin-free hours and took a nap on the blanket that Gavin is usually trying to bury her under or dragging her around the house on.
A girl could get used to peace, quiet and not having Thomas the Tank Engines hurled at her head.
Labels: Goose
Links to this post