That's it! I'm buying a friggin' mouse costume!!
At least maybe then they will listen to me... or at the very least, hold still for ONE second!!!
I imagine they are thinking "what do you ask of me, my lord?"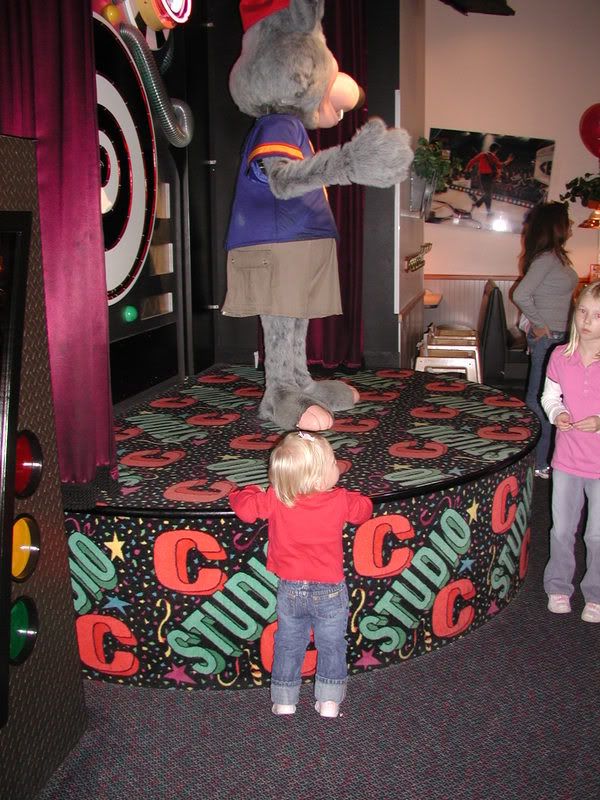 Here is Chuck E. giving the kids subliminal messages to pee on their sister and beeyach slap their mother when she says "no" to your demands to
"nussssss"
. (Sad thing is, I'm not making either scenario up; I would just prefer to blame it on subliminal messages from a high school boy dressed up like a mouse than poor parenting.)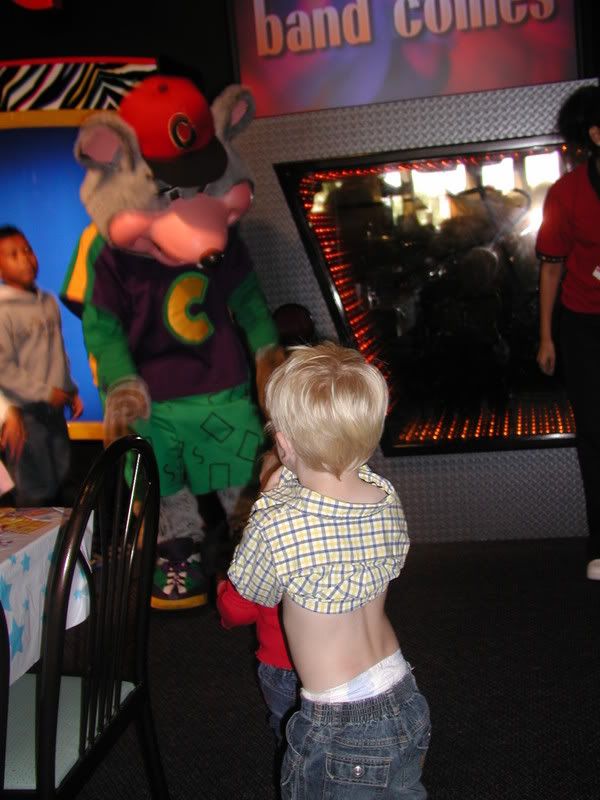 Note the pulled up shirt in the pics of the Gavinator. When he gets over stimulated he has to get his oral fix and shove something in his mouth. Sometimes it is his entire hand but more often than not, in goes the shirt. Baring one's belly is still in, no?
Labels: Gavinator, Goose, musings, photography
Links to this post