POOP! Poopity poop poop poop!
This is wrong on so many different levels.
How in the name of all things holy did this come out of my breastfed baby's butt?
Those people who say breastfed poop doesn't smell? They lied. I'm dying of a massive head cold and have more snot in my nose than Grace has poop in her diaper and I still smelled this little gem all the way across the room.
Perhaps the size of the poop is relative to the size of the arse. This is one heck of a baby arse. My girl is bootylicious and you all definitely ain't ready for this jelly.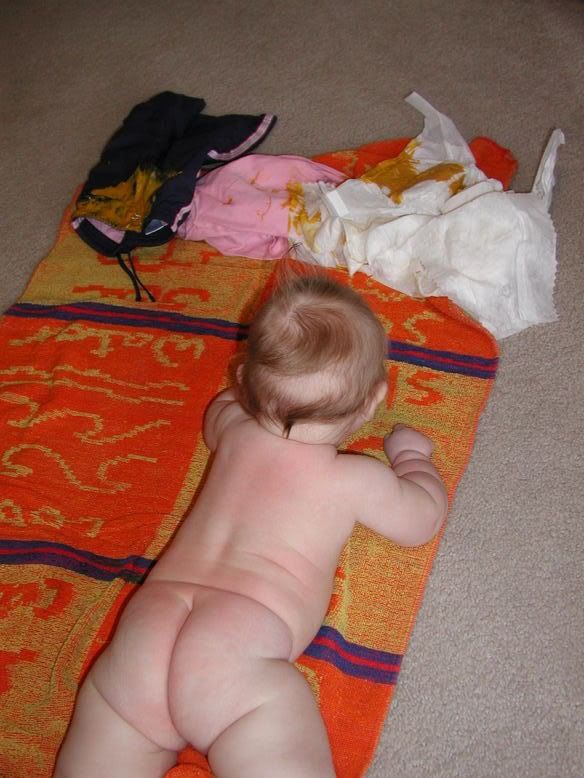 Links to this post