Boo-yah!
The husband and the Goosers are
Image of the Day
over at Blogging Baby! I love, love, love this picture! Not only is the husband super hot; he is an awesome dad and an even awesome-er cook. I took this picture the day before Thanksgiving. Gavin and I were outside playing while Lloyd and the Goose stayed inside to get a leg up on the preparation of our Thanksgiving feast. Grace was in heaven as two of her favorite things had collided: being close to her daddy and FOOD!
Although I may need to rethink which photos to submit to the Blogging Baby pool. Am I really that confident in my marriage that I should be sharing half naked pictures of my husband cooking AND baby wearing for all the internet to see?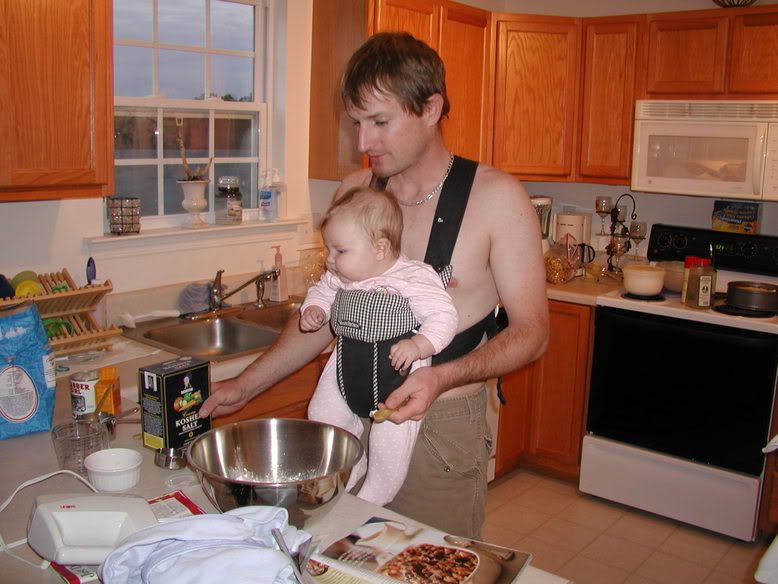 Links to this post