Wonder Goose
Are your kids hip to the
The Wonder Pets
, yet? Well, the Gavinator is and he. is. hooked. Hooked, I tell you. H, double O, ked.
I think the husband has been letting him watch it for a few weeks but this past Saturday it came on and he dragged me over to the television so he could sit on my lap and tell me all about it:
"Panda bear!!! Paaaaaaanda Beeeeeeeaaaaarrr!!!! Wonder Pets!!!"
I dug it immediately. For one, we all know I am a fuh-reak about music and something about the operettas in The Wonder Pets struck a chord with me (pun intended) and for two, the graphics are reminiscent of an acid trip I once took my senior year of college.
Seriously. Watch The Wonder Pets and try to look away from the screen. Try it. I dare you.
You can't. You can't look away from the screen and when you can't, imagine that I'm sitting right next to you telling you "I told you so."
Also, the show focuses on getting along with others and empathy and those are two issues the Gavinator can certainly use heaping doses of. Grace has sported far too many black eyes in the shape of Thomas the Tank Engines in her 15 month lifetime. Something needs to be done and who I am to step in and parent when The Wonder Pets can do the deed for me?
I revently discovered that Wonder Pets were available on You Tube and since the Gavinator was sick last night, I let him sit hypnotized in front of the computer for much of the evening.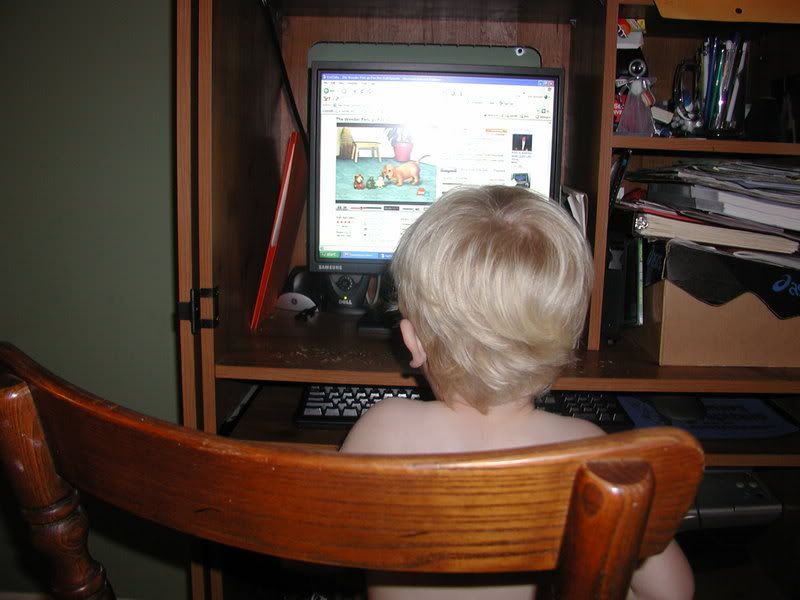 While Grace isn't interested in any television- including The Wonder Pets- she took great delight last night when big brother put his bath towel on her and proclaimed "WONDER PETS!!!!!!!" while she ran laps around our house. She had no idea why she was wearing the towel on her head or why it brought big bro such great joy and prompted cries of "WONDER PETS!!!" but she was very happy to just be included in the fun.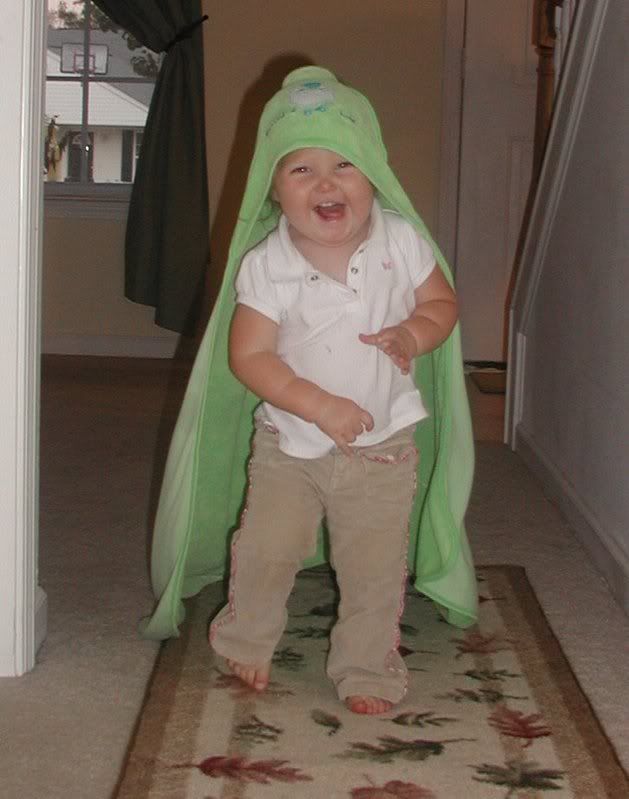 For those of you not hip on the glory that is The Wonder Pets, they wear capes:
Labels: Gavinator, Goose, photography
Links to this post