For the love of boobs
Because the only thing I love talking about more than
my own boobs
are
other people's boobs
, I'm going to celebrate
World Breastfeeding Week
here at Officially a Mom by making it all boobs all the time for the next seven days.
To kick things off, here is a picture of Grace nursing just minutes after she was born. I may even find it within myself to dust off the one or two pics I have of the Gavinator nursing.
My how far we've come!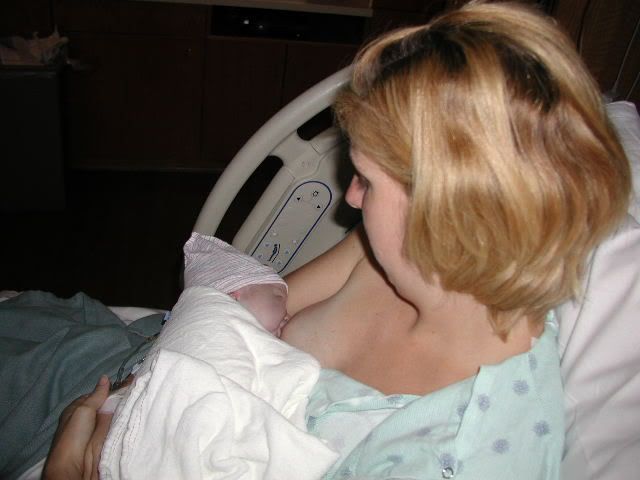 Be sure to check out
The Celebrity Baby Blog Breastfeeding Gallery
in honor of
World Breastfeeding Week
.
Labels: Breastfeeding
Links to this post