Move along. Nothing to see here.
What?
Like
you've
never come home to find a three year old wearing only a backwards fireman's hat while pushing a toddler on a Winnie the Pooh bike.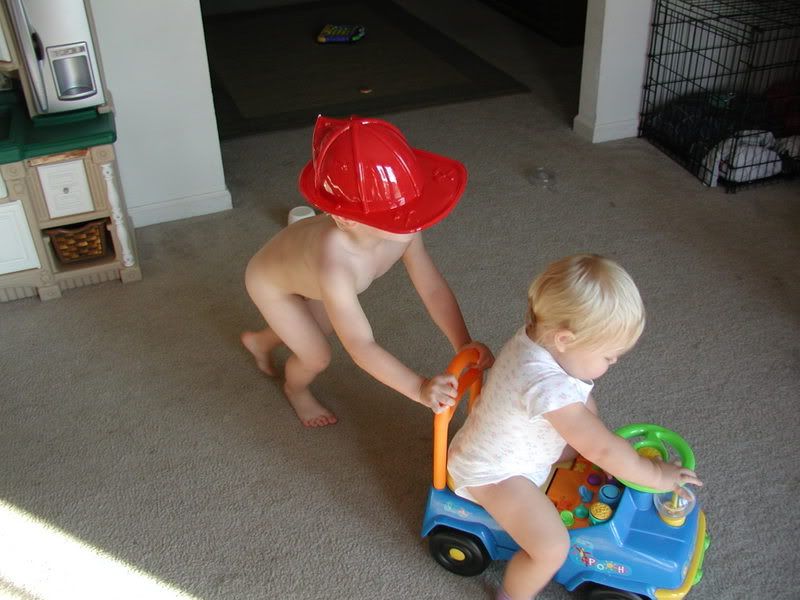 It appears as though the Gavinator is showing signs of a future in the entertainment industry with his penchant for birthday suits and firemen garb.
Labels: Gavinator, photography
Links to this post